Unified Communications Made Easy
Here at Ace, the PBX phone system we use is 3CX. It is used over our multiple locations in Sydney, Newcastle and Bowral,  so we can vouch for its capabilities and the incredible savings we have achieved.
Ace Internet Services is a 3CX Platinum Partner – as a large reseller of 3CX in Australia, all our support team is required to be 3CX Advanced Consultants, giving you complete confidence that Ace will give you a great PBX experience.
3CX is an open–standard, software based IP phone system that works with popular IP Phones and SIP trunks whether on premise or in the cloud.  A complete Unified Communications solution, including web conferencing, presence, softphones, smartphone clients and more, without the cost and management headaches of an 'old style' phone system or the limitations of a shared cloud PBX.  Ace can host the PBX in the cloud, eliminating the need to have location dependent equipment.  The 3CX phone system has a world of features to maximise your productivity, cost savings and improve your customer service.
If you already have a 3CX phone system and need some ongoing support and maintenance, we can help.  Call us on 1300 360 979.
Used by more than 30,000 companies globally, 3CX has been recognised for its innovation and cutting-edge technology. 3CX will satisfy your day-to-day communications needs.  From receiving calls while out of the office, to boosting staff productivity, face to face meetings through video conferencing and much more.
It's a useful tool for remote offices and staff that work from home.  Not everyone needs to be at their office desk.
You will benefit from a strong partnership between Ace and 3CX, delivering you a unique telephone solution unmatched by other providers. Ace phone services add business grade quality voice into the package to lower your communication costs and enhance you and your customers experience.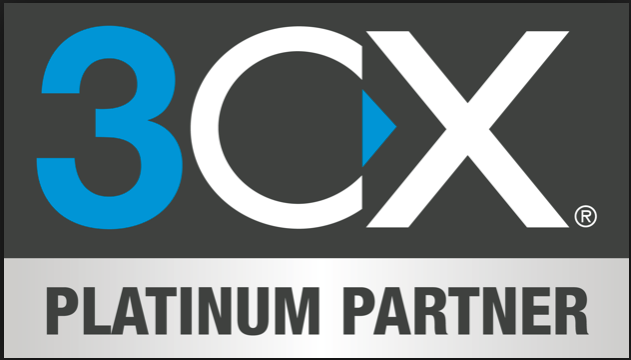 Besides cost savings, your business will also benefit from the following.
Affordable, installed by Ace and simple to manage
On Premise or In the Cloud
Choose what number your customers see for your outbound calls
Reduce your phone bill and communications costs
No line rental
Use your extension from anywhere
Integrates with Office 365, Google, Outlook & others
Cut travel costs with Integrated web conferencing
1800 & 1300 numbers available
By working with a 3CX platinum partner like Ace, you can be assured of the best possible support for your business phone systems.  We manage the whole process for you, everything from supply to install and ongoing support.
Small Business
$

118.00

Per Month (exc. GST)
4 digital VoIP lines
Web Conferencing
Fax & Voicemail to email
Instant Messaging/text chat
Use your extension from anywhere
In/out of office monitoring
Softphone management
+ Call Costs
+ Upfront Costs
Contact Us
Medium Business
Most Popular
$

145.00

Per Month (exc. GST)
8 digital VoIP lines
Web Conferencing
Fax & Voicemail to email
Instant Messaging/text chat
Use your extension from anywhere
In/out of office monitoring
Softphone management
+ Call Costs
+ Upfront Costs
Contact Us
Large Business
$

199.00

Per Month (exc. GST)
16 digital VoIP lines
Web Conferencing
Fax & Voicemail to email
Instant Messaging/text chat
Use your extension from anywhere
In/out of office monitoring
Softphone management
+ Call Costs
+ Upfront Costs
Contact Us
3CX Global Customers
Businesses globally trust 3CX and it's benefits