Remote Support
Ace uses TeamViewer to allow our technicians to remotely access your computer to provide technical support.
Want to talk to someone?
Ace has a team of professionals with over 90 years of combined IT experience. From helpdesk, senior engineers and software developers to customer service and accounts. We can respond quickly to your IT needs and can provide sales, installation, troubleshooting and maintenance for the following services.
Server and desktop
Networking equipment
Software and backup solutions
Internet connections
Phone systems
Security and antivirus
Terms & Policies
Individual products or services may have their own terms and conditions as an addendum to the terms and conditions below. Please refer to the terms and conditions of those services. For general terms and conditions, please follow the links below.
Critical Information Summaries
Documents to help you understand your service better and assist if you have a problem:
Industry Compliance
Ace Internet Services is compliant with Communications Compliance's TCP Code. Communications Compliance(CommCom) is an independent compliance monitoring body which monitors the compliance of ISP(Internet Service Providers) and IAP(Internet Access Providers) to a set code. This Telecommunications Consumer Protections(TCP) code is a set of rules that aim to ensure the protection of consumer rights, promote good customer service and fair outcomes for consumers.
To learn more about what this means or to download a copy of the Code. Feel free to visit Communications Compliance's TCP Code webpage at: http://commcom.com.au/the-tcp-code/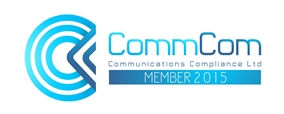 Monday-Friday
9:00am to 5:00pm
Closed all public holidays
Head Office & Deliveries
Shop 4, 3 Victoria Street
Bowral NSW 2576
Australia
Postal Address
Locked Bag 4000
Bowral NSW 2576 Australia
Frequently Asked Questions